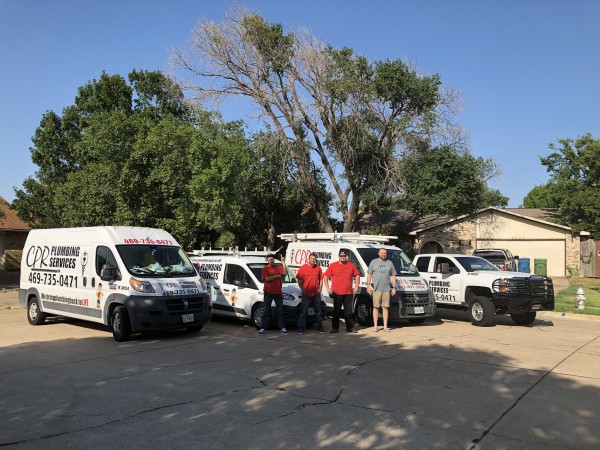 Plumbers in The Colony, Frisco & Beyond
CPR Plumbing Services is a plumbing and foundation repair company founded in The Colony by Master Plumber Chad Jones. He has a passion for plumbing and started serving The Colony and the surrounding cities in 2008. We serve a large portion of northeast Dallas, including The Colony, Frisco, Lewisville, Carrollton, Little Elm, Plano, Castle Hills, and more.
Contact us now to learn about how we can help you!
What We Do
We work to diagnose and fix any plumbing problems you may have promptly so that your life can get back to normal. Unlike most plumbing companies, CPR Plumbing Services also does foundation repair. Sometimes plumbing problems can appear in underground pipes or affect the slab and foundation of your home. Chad Jones wanted to create a streamlined process that would require only one team to efficiently work on such problems from start to finish. This expertise also allows us to take care of other foundation problems.
CPR Plumbing Services' Accolades & Awards
Our excellent service has been recognized several times. We have been awarded the Best Plumber in The Colony award from Star Local Media in four separate years. We have also been named one of the best plumbers in Dallas for 2018 by Expertise.
Call (469) 514-5707 today to schedule a free estimate with our plumbers in The Colony.