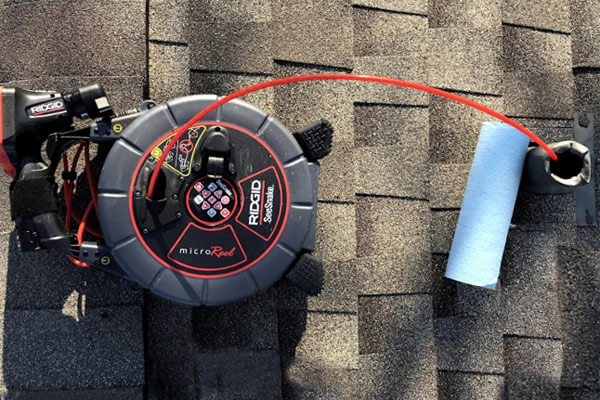 Efficiently Diagnosing Plumbing Problems in Frisco
At CPR Plumbing Services, we utilize state-of-the-art technology to provide the best quality plumbing services that are tailored to the unique needs of every job. We use plumbing cameras to diagnose problems with plumbing pipes and drains. Our technicians are trained and equipped to efficiently identify the source of your plumbing problem and recommend the most cost-effective repair.
Contact our team today to schedule your plumbing camera inspection in The Colony.
Causes of Drain & Pipe Clogs
Over time, pipes can get clogged with a variety of materials. Tree roots, oils, grease, food particles, hair, and other materials build up inside the pipes until they become completely clogged. Pipes can also become damaged by the ground shifting and corrosion. In the past, detecting problems in sewer pipes that run under the ground was challenging and often involved excavation. Our technicians use a plumbing camera to quickly locate the cause of your trouble.
Video Camera Inspections
The development of micro-cameras has enabled our licensed plumbers to visually inspect the insides of pipes and drains to pinpoint what is preventing the flow of water. Once we find the problem area, we are able to determine how to fix the problem.
Plumbing camera inspection offers benefits that include:
Accurately detecting problems in underground pipes
Finding the exact place and cause of the problem
Saving money
Preventing damage to your lawn, landscape, and patio
Completing diagnosis and repairs in a shorter amount of time
Our technicians feed the camera through your pipes and view the inside of the pipe in real-time on a video monitor. This allows us to show you the exact cause of the problem and explain the repair that is needed to clear your plumbing system. You can count on us for quality plumbing services with upfront pricing and free estimates.
Call (469) 514-5707 for more info about our plumbing camera inspection services in The Colony.