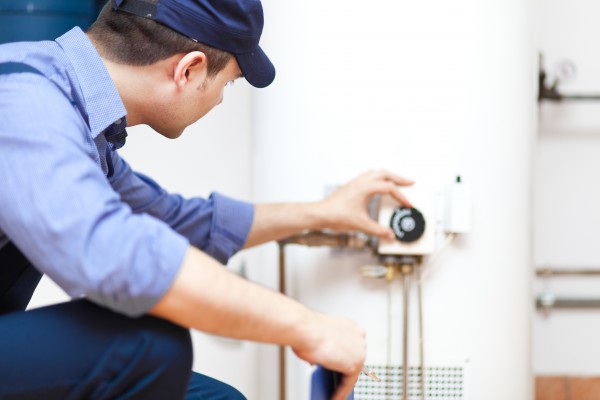 Reliable Plumbing in Frisco & Beyond
From relaxing warm showers to loads of laundry, hot water plays a huge role in your everyday life. When your water heater isn't working right, it can greatly disrupt your daily routine. Whether you need a new water heater or your current unit simply requires maintenance, it's critical that you work with a trusted water heater expert in The Colony. CPR Plumbing Services has a long track record of providing exceptional hot water heater services.
If you are in the market for a new system, the team at CPR Plumbing Services can help you determine which model is right for your home. You can then count on us for prompt, high-quality installation services. We also provide customers with water heater repair and maintenance services. Annual checkups will ensure that your hot water heater runs efficiently while also extending its life.
To learn more, give our team a call at (469) 514-5707 today. We can help you understand your options during your free estimate.
Home Water Heater Repairs
Even the most reliable water heaters will occasionally have issues, especially as they age.
At CPR Plumbing Services, we can provide you with quality repair services to address issues such as:
Complete lack of hot water
Inadequate or intermittent hot water
Sulfurous odors
Leaking tank
Discolored water
Excessively hot water
The water heater making noises, such as gurgling or banging
Rapidly increasing utility costs, despite not increasing the water's heat or using more water
If you notice any of these issues, don't hesitate to call us. Our team will quickly determine the nature of the problem and how it can best be resolved. We understand the discomfort of going without hot water, and we are determined to solve the problem as quickly as possible.
Depending on the age and state of your water tank, it may be better to opt for a replacement of your water heater instead of repairs. You can count on CPR Plumbing Services to provide an honest assessment of your hot water heater and to help you determine how best to proceed. If you decide that repair is a better solution for the time being, your technician will help you address the current issues and prevent future problems.
Tankless Water Heater Installation
Interested in installing a tankless water heater? These systems are known for their compact size, which makes them ideal for small homes, as well as their efficiency, which makes them ideal for everyone. Tankless water heaters are also very durable; they often last five to ten years longer than conventional water heaters.
While tankless systems typically have a higher upfront price tag, the convenience and efficiency of going tankless are well worth the initial investment. These water heaters are particularly worthwhile for those fortunate enough to have found their forever home; by investing in a tankless water heater, long-term homeowners can hold off on future repairs or replacements.
Tankless water heaters are great, but not ideal for all homeowners. The team at CPR Plumbing Services can help you determine whether a tankless hot water heater might be a good fit for your situation. If you decide to proceed with tankless water heater installation, your CPR Plumbing Services technician will help you determine the correct model for your home.
Whether you ultimately opt for a tankless water heater or a conventional model, you'll be glad to have access to one of Texas' most trusted plumbing experts.
Contact us today to learn about our wide range of water heater services in The Colony and Frisco.