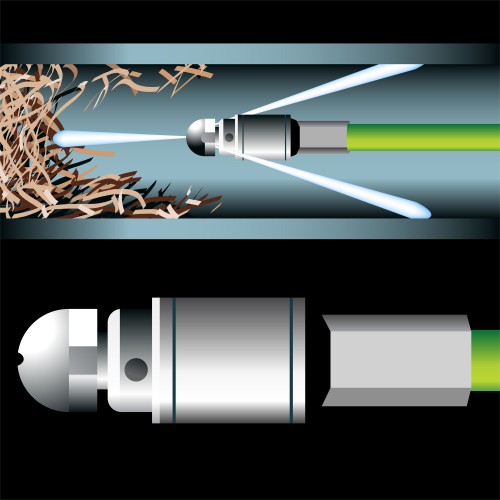 Effective Solutions in Frisco for Clearing Clogs
When pipes become obstructed, CPR Plumbing Services offers non-invasive methods to efficiently clear clogs in drains, pipes, and sewers. Hydro-jetting uses high-pressure water to quickly and effectively remove clogs that other methods are unable to address. Our experienced technicians are equipped with state-of-the-art tools for hydro-jetting in The Colony, Frisco, and surrounding areas to clear all types of clogs.
If you need help handling your clogs, contact our team today!
Efficient Drain & Sewer Cleaning
The drains in our homes are under constant use. Over time, debris builds up inside the kitchen and bathroom drains, such as oils, fats, food particles, soap, hair, and other material. Snaking and rooter service may clear an obstruction, but these methods won't work to completely clean the inside of the pipe. Hydro-jetting clears out the pipe for a lasting solution for even the most stubborn clogs.
We utilize hydro-jetting for our customers because it:
Works effectively for all types of clogs
Completely cleans the inside of the pipe
Uses no harsh chemicals that harm pipes and the environment
Can be used for a single drain, every drain in your home, or a sewer pipe clog
Hydro-jetting provides a reliable solution to debris buildup inside drains. The high-pressure stream of water completely clears a clog and cleans the entire inside of the pipe, leaving it as clean as when it was new. This offers preventative maintenance benefits for your pipes to eliminate future problems with clogs and debris buildup.
Fully-Trained Hydro-Jetting Specialists
Hydro-jetting is extremely effective, but the equipment requires training to operate. Our fully-licensed, specially-trained professional plumbers are equipped to evaluate and clean out any plumbing system using hydro-jetting in The Colony. We begin by evaluating your plumbing system to find out where the problem is located and clean the pipes quickly and efficiently, so you can enjoy the many benefits of this innovative technology.
Get in touch with us at (469) 514-5707 to schedule hydro-jetting service.