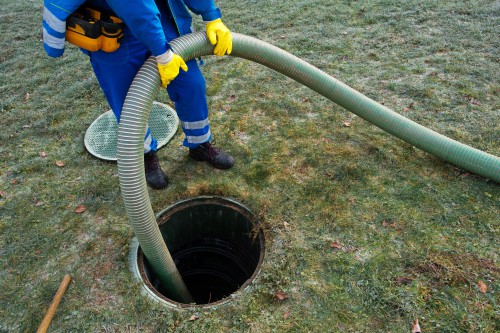 Sewer Cleaning Services
If you're anything like the average homeowner in the northeast Dallas area, you don't seek sewer cleaning services nearly often enough. It's best to be proactive; otherwise, small blockages can quickly become huge clogs.
At CPR Plumbing Services, we provide regular sewer pipe maintenance and cleaning services. While we can repair any broken pipes and address any other issues, we prefer to prevent problems in the first place by cleaning your sewer pipes regularly. We use tried and tested methods such as hydro-jet cleaning to prevent and address blockages.
When it's time for sewer cleaning services in The Colony and Frisco, we can help. Contact us today.
Causes of Clogged Sewer Lines
If you've tried to unclog your Texas home's drains to no avail, you may be dealing with a clogged sewer line. This problem goes beyond a mere drain clog and can be more difficult to resolve.
Common causes of clogged sewer lines include:
Flushing non-flushable items down the toilet
Pouring grease down the sink
Shifting soil or increased foot traffic, leading to sewer pipe ruptures
Sagging sewer lines, often due to soil conditions out of the homeowner's control
Infiltration of tree roots, especially with older sewer lines constructed from clay
Often, sewage concerns are multifaceted and complicated to address. You need the trusted service of CPR Plumbing Services to find the causes of your sewer line issues and address them promptly.
Sewer Rooting & Hydro-Jetting
If you're currently dealing with sewer pipe blockages, you may be in need of sewer rooting and hydro-jetting services. A common septic field pipe solution, hydro-jetting is the use of high-pressure water to scour the interior surfaces of pipes. It is an effective means of removing grease or other forms of buildup, thereby eliminating blockages and preventing severe clogs. Hydro-jetting is one of CPR Plumbing Services' go-to options for cleaning residential sewer pipes and removing minor to moderate blockages.
While hydro-jetting is a safe and effective method of cleaning pipes, it alone will not always resolve blockages. With severe clogs, additional action must be taken. This is especially true in cases involving extensive penetration of tree roots. Roots naturally seek out areas of high moisture, but may not respond to hydro-jetting alone.
We use a rooter camera to determine the cause of your sewer line problems. If rooter services are required, CPR Plumbing Services will help you remove problematic roots using top-of-the-line equipment and get your sewer back to fully functioning. Following the rooter service, we will repair the pierced sewer lines.
Sewer Line Repairs
If your home's sewer line backs up, the pipes may sustain extensive damage. Depending on the severity of the problem, you may require significant sewer line repairs. Occasionally, excavation is required. At CPR Plumbing Services, we always seek the least disruptive solution possible. No matter the extent of the needed repairs, you can count on CPR Plumbing Services to provide you with a high-quality solution.
Don't trust just anybody to handle your sewer problems. CPR Plumbing Services has been providing reliable sewer cleaning and repair services in The Colony for over 10 years.
Call us at (469) 514-5707 today to receive a free estimate over the phone.