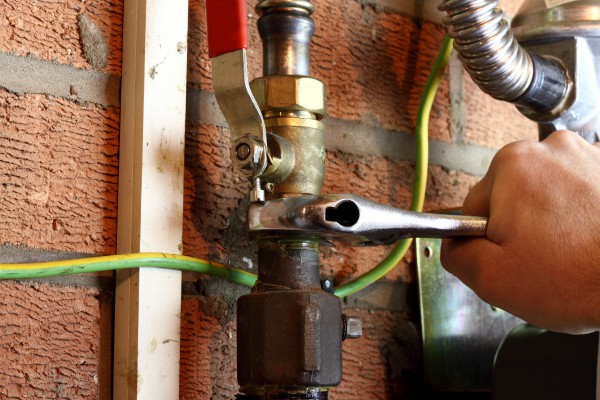 Gas Plumbing Service from Qualified Professionals in Frisco
Gas leaks are extremely dangerous. If you smell gas, immediately shut off the gas line, leave the house, and contact your gas company. Once the gas company has been notified, contact CPR Plumbing Services – we offer expert gas leak detection and repair in The Colony, Frisco, and surrounding areas. In order to ensure your safety, we recommend opening your windows and then waiting outside for our technicians to arrive.
Don't wait to call for help with a gas leak. Call (469) 514-5707 for immediate assistance.
Detecting Gas Leaks
Natural gas is colorless and odorless. Gas companies add a rotten egg scent to natural gas, so you will be able to tell there is a gas leak. If you notice a rotten egg smell, you should assume you have a gas leak and take immediate steps to avoid a tragedy. Gas is extremely volatile and attempting to find a leak on your own is never a good idea. We have qualified plumbers with the training and equipment needed for safe gas leak detection and repair in The Colony.
Our technicians identify and repair leaks caused by:
Improperly installed gas lines
Broken pipe thread sealants
Damaged gas lines
Although the rotten egg smell is quite distinctive and accurate for alerting you to the presence of a gas leak, finding the actual spot where the line is leaking is a bit more challenging. Our plumbers are trained, certified, and equipped to safely and accurately detect problems with gas lines. Once we locate the leak, we will provide a free estimate for gas line repair or replacement.
Safe & Efficient Gas Leak Repairs
Our technicians have extensive training in safe methods of handling gas lines, gas fixtures, and gas appliances. Whether your gas line can be repaired or needs to be replaced, you can rest assured that we will handle the problem quickly, safely, and efficiently. We offer same-day service, fair pricing, and our work is guaranteed.
Shut off the gas and contact us immediately if you suspect a gas leak.