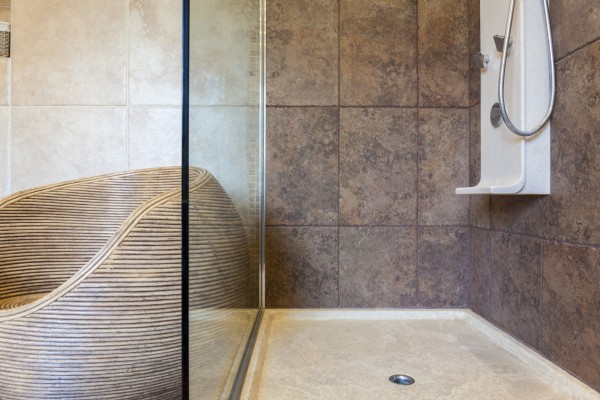 Reliable, Professional Service in Frisco
Shower pans are designed to prevent water from seeping into the walls and floor around your shower. The shower pan can be made of plastic or concrete materials, and either type can fail. This can result in mold growth and damage to the walls and flooring. If you suspect a problem with your shower pan, call CPR Plumbing Services for shower pan replacement in The Colony and Frisco.
If you need a technician to inspect your shower pan, contact our team today.
Fixing Problems with Shower Pans
Repair is generally not advisable when your shower pan is leaking. Once a shower pan begins leaking, the repair is a very temporary fix, and the pan will inevitably need to be replaced. Leaking shower pans begin to decay and rot almost immediately, so sealants and patches usually only work for a few days. Due to the risk of serious damage to your home, it is best to contact a professional as soon as you suspect a shower pan leak.
Signs of a possible shower pan problem include:
Leaks around the base of the shower door
Leaks in the adjacent areas of your home
Any kind of movement
Cracks around tile joint lines
Deflection, or up and down movement
Locating a shower pan problem early is essential for avoiding major damage to your home, including flooring, walls, and the structure of the building. Our licensed plumbers are trained and equipped to accurately diagnose shower pan failure. If you have noticed any of the above signs and think you may have a shower pan leak, don't wait to contact us to have an experienced technician evaluate the condition of your shower pan.
New Shower Pan Installation
Shower pan replacement should be handled by a professional to ensure that the job is done right without causing damage to the drain or water pipes. We offer quality service for shower pan replacement in The Colony. Our plumbers start by removing surface tiles from the floor of your shower to access the membrane and shower pan. We remove the shower pan and check the subfloor for any water damage, then make sure the floor is completely dried and the new shower pan is properly installed.
Please call (469) 514-5707 for help with a shower pan problem.