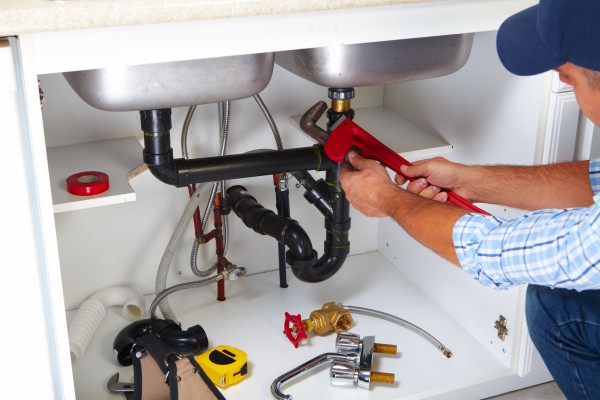 At CPR Plumbing Services, we take pride in our superior workmanship, attention to detail, and ethical business practices. Our team of experts can quickly diagnose and fix a variety of common plumbing issues that plague Castle Hills residents.
Drain and Pipe Cleaning and Repair in Castle Hills
No stubborn clog or blockage should get the best of you or your loved ones. While these kinds of problems may initially seem like a DIY job, it's best to leave the work to the experts at CPR Plumbing Services. We've seen plenty of clogs in our ten years of serving the northeast Dallas area, so we know exactly what it takes to resolve your current plumbing issues. We'll examine the situation with rooter cameras when necessary, and then suggest a solution within your budget.
Often, our solution to eliminating clogs in household pipes and sewer lines is hydro jetting. This reliable technique essentially consists of a surge of high-pressure water. Hydro-jetting eliminates the need for chemicals and is completely safe for your home and its occupants. You'll be amazed by how quickly and effectively hydro jetting can take care of even the most stubborn clogs.
CPR Plumbing Services's Commitment to Great Customer Service
Like most Castle Hills residents, you likely demand quality in every aspect of life, including home maintenance. This priority extends to plumbing services.
With CPR Plumbing Services, you can rest easy knowing that one of the Plano area's most trustworthy plumbers is committed to providing the best service. You'll immediately be impressed by CPR Plumbing Services' blend of professionalism and compassion. This quality is mentioned again and again in our many five-star reviews on Yelp and Google. Satisfied customers also speak highly of our team's persistence; whether they're diagnosing a foundation issue or analyzing sewer blockages, our experts don't stop until they've done the job right.
In addition to amazing online reviews, we've received multiple awards recognizing us as one of the top plumbing services in the Northeast Dallas area. On four separate occasions, we were named the Best Plumber in The Colony by Star Local Media. Since then, we've also received the award for Best Dallas Plumber from Expertise.
Living in Castle Hills
Located within Lewisville, Castle Hills is a gorgeous master-planned community. Spanning 2,600 acres, the development fosters a great sense of community. Livable luxury is a priority here, so homes are both sophisticated and comfortable.
Castle Hills welcomed its first resident just over two decades ago. Since then, the elite community has evolved into a special place that encourages close friendships among its thriving residents.
Currently, one of the community's most popular spots is The Lakes at Castle Hills. This private golf course features gorgeous views and an enjoyable way to stay in shape. Active residents also enjoy walking on multiple trails, including the paths that surround Lake Avalon. Retail and dining opportunities abound at the Castle Hills Village Shops & Plaza, which is home to several sophisticated stores and restaurants. When they're not shopping, residents enjoy relaxing at the Castle Hills Village plaza or near the reflection pond. The Village Shops host the annual Freedom Festival — a family-friendly event featuring a huge inflatable maze, multiple 27-foot water slides, and fireworks at dusk.
Don't let plumbing issues ruin your daily life in Castle Hills. The team at CPR Plumbing Services is happy to take care of these problems for you.
Get in touch today to learn more about what kinds of plumbing issues we're able to fix for you. Call (469) 514-5707.