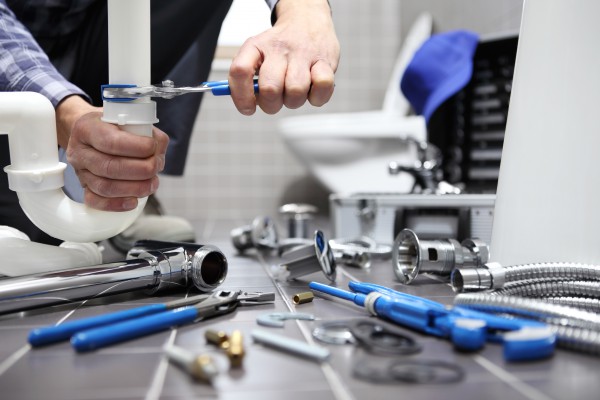 If you call CPR Plumbing Services, you won't have to wait long for your plumbing system to get repaired. We understand that your system can act up at any time — and when it does, we'll be there to solve the problem.
Prompt service and excellent customer service make CPR Plumbing Services the go-to plumbing company in Little Elm. We're always honest about the nature of your plumbing problem, and our friendly approach will put you at ease. We'll explain why your plumbing is acting up and what can be done to remedy the situation.
Drain & Pipe Cleaning & Repair in Little Elm
Drain and pipe clogs are some of the most common plumbing issues we see in and around Little Elm. A variety of factors can prompt these blockages, and some may be out of your control. Your home's pipes may have been of low quality from the very beginning, and therefore more prone to issues. Perhaps roots have taken over your yard and are now invading your system.
To solve your drain and pipe issues, we use quality equipment and techniques such as rooters and hydro-jetting. Both are great options for getting your system in working order. Hydro-jetting involves a burst of water at high pressure, which effectively scours your pipes and clears away problematic blockages. Rooter service is helpful when roots wreak havoc on your sewer lines.
CPR Plumbing Services' Commitment to Great Customer Service
CPR Plumbing Services has a knack for great customer service. In over ten years of serving the area, we've received awards from Star Local Media and Expertise on several occasions. As far we're concerned, though, a five-star review from a satisfied customer is just as meaningful as an award. We've received our fair share of perfect ratings from customers who highly recommend our services to their friends and family members. These satisfied customers point to our compassionate yet professional service as a key reason why they trust us for all of their plumbing needs.
Living in Little Elm
An extended Dallas and Plano suburb, Little Elm saw explosive growth between 2000 and 2010, when its population shot up from just 3,646 to over 25,000. Since then, Little Elm has attracted attention with its miles of beautiful shoreline and numerous lakeside amenities. Most of the neighborhood's homes have been built within the last two decades, making them especially appealing for homeowners who desire modern features and minimal maintenance.
Outdoor recreation is a big deal in Little Elm, a city which borders the beautiful Lake Lewisville. Residents spend much of their time at Little Elm Park, which is the site of several top community activities. On the 4th of July, community members and visitors gather at Little Elm Park for the July Jubilee, which includes live music and fireworks in the evening. In September, the park comes alive for the Autumn Fest, complete with carnival rides for young attendees and an early Oktoberfest celebration for adults.
Little Elm is a quiet community, and most residents drive to nearby Frisco for shopping or entertainment. Still, the area isn't completely devoid of retail opportunities; several stores and restaurants are located just north of McCord Park. The small city has more of an active nightlife than outsiders suspect, with several hot spots located near the lake. Locals love to kick back at the Draft House Bar & Grill, Margarita Hut To-Go, and the Little Elm Crafthouse.
If you live in Little Elm and require assistance with your plumbing, don't hesitate to contact CPR Plumbing Services. You'll be relieved to have a trustworthy Little Elm plumber at your side.
Call (469) 514-5707 or contact us online to learn more about our services.